Top 5 Woodworking Plans Sources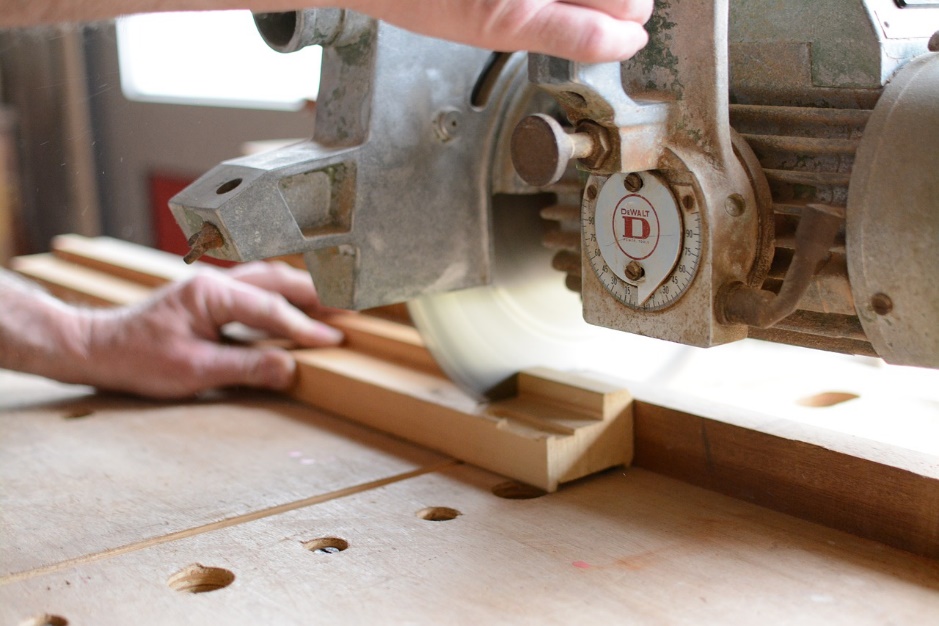 On December 13, 2017 by Blog_Admin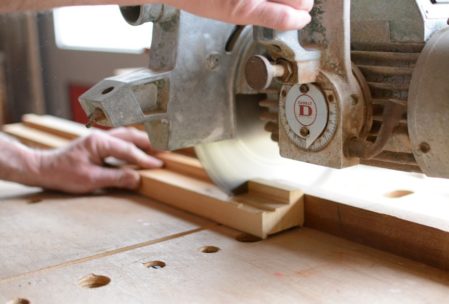 Nothing could be more exciting than trying carpentry and your creativity without the involvement of professionals. To make your first steps, however, you will probably need detailed joinery plans.
Beginners need several kinds of information to make the most of every opportunity. For a start, a good woodworking plan should feature information about the required tools and supplies. Step-by-step instructions will also keep novices from skipping one of the essential processes.
The following guide will acquaint you with the top 5 woodworking plans sources. Without further ado, here's where you can find inspiration and practical suggestions for your upcoming carpentry projects.
Ana – The DIY Queen
Ana White's website features detailed instructions for the execution of various projects that both novices and more experienced woodworking enthusiasts can excel in.
The plans exceed 1,000 and they're organized by cost, by skill level, style and room. Some of the easier starter projects include a work bench, a farm table and a birdhouse, for example. Projects for more experienced carpenters are much more sophisticated. Some of the possibilities include a farmhouse bed with storage drawers, a storage shed, a sofa with additional storage and even an entire set of DIY kitchen cabinets.
Every plan is provided with a shopping list focusing on tools and supplies, general instructions, diagrams YouTube videos and pictures of actual furniture/wooden items made following the specific joinery plan.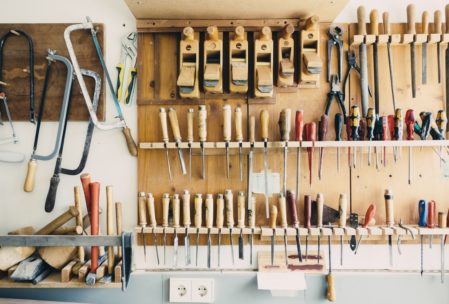 Joinery Plan Abundance from JoineryPlans.com
Our list of top 5 woodworking plans sources has to include Joinery Plans – a website that comes with over 25,000 plans.
Every single plan is provided with a detailed list of required materials and tools, a cutting schedule, a step-by-step guide, photographs, diagrams and additional instructions. The plans are suitable both for novices and more experienced carpenters who want to get excellent results every single time.
There are thousands of projects that can possibly be completed by following the woodworking plans. A few primary categories to mention include tables (dining and coffee tables), cabinets, bookcases, baby cribs, beds, bedroom furniture, storage solutions, decorative solutions and sheds.
Enter the Woodsmith Shop
The Woodsmith Shop has a website, a magazine and a television show. Anyone interested in the hobby or in professional carpentry should definitely give the content a try. The website features video guides, downloadable woodworking plans and articles about tool selection, useful tips creating different kinds of furniture and advanced techniques.
As far as the free woodworking plans are concerned, these are organized in several categories. There are benches, living room furniture, dining room furniture, workshop storage, bedroom furniture plans, home office furniture and various others.
Every plan provides a list of required materials and tools, step-by-step instructions, diagrams and charts. Cutting patterns could also be included upon necessity.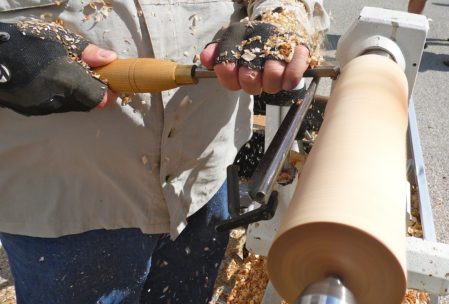 The Spruce Woodworking
While this website doesn't come with the level of plan details that some of the other plan sources provide, there are still some pretty exciting projects to find here.
The Spruce features free of charge joinery plans, as well as articles that beginners can find helpful. There are instructions about getting started with woodworking, choosing the right tools and mastering work with different kinds of wood.
As far as the plans are concerned, there are thorough step-by-step instructions and diagrams. Some of the plans may feature needed tools and supplies but others will miss such information. Such inconsistencies make The Spruce a nice backup option if you're looking for some inspiration, rather than a primary source of easy to follow plans.
Jay's Custom Creations
Jay's Custom Creations is somewhat reminiscent of Ana White's website. Started by a DIY enthusiast, the website currently features 52 free of charge woodworking plans.
Every plan is provided with videos, diagrams, step-by-step instructions and a list of supplies. The diagrams and the videos show Jay actually working on the respective project, which makes it easier for other DIY carpenters to follow through with the project.
Some of the woodworking areas that Jay's plans focus in include benches, tables, chests, cabinets, chairs, bed bunks, souvenirs and small items.
Apart from the plans, the website features a tools and resources section that contains a lot of practical information carpenters and hobby enthusiasts may find helpful.
These are just five of the possibilities you'll find out there. Doing some simple online research will reveal dozens of other woodworking plan sources. When choosing the right one, always make sure that the instructions are clear and easy to follow. Otherwise, you'll be stuck with a project that you'll either find impossible to finish or that you'll be confused by. On occasions, going for premium content will make a lot of sense because it will save you both time and money.