Top 7 Essential Woodworking Tools for Beginner Carpenters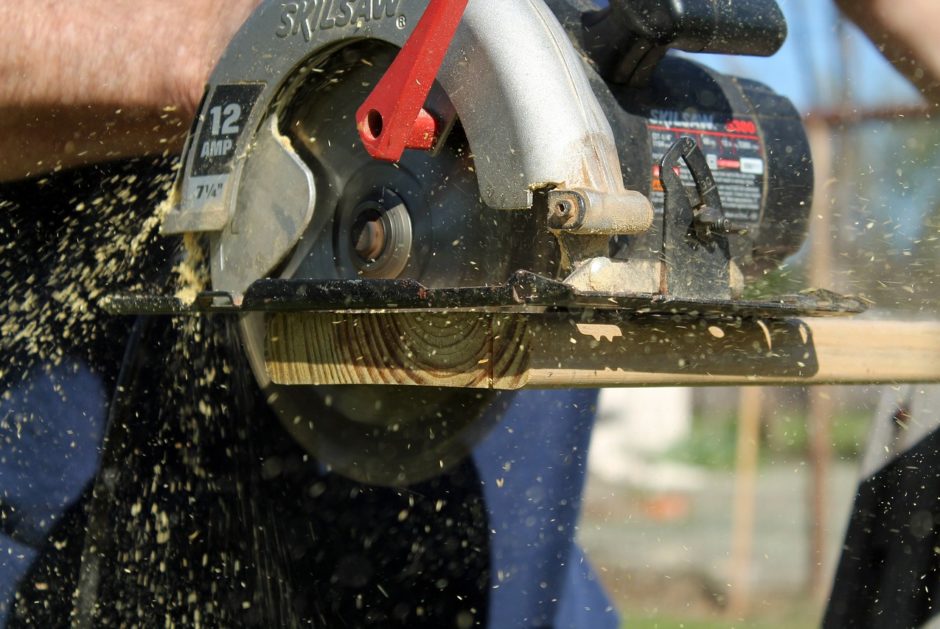 On December 17, 2017 by Blog_Admin
Woodworking is a hobby that you can get start with relatively easily. Still, you will need to invest in some basic tools and supplies. Novices often commit the mistake of going for fancy machinery and accessories that are expensive but not really necessary. The following list of the top 7 essential woodworking tools for beginner carpenters sheds some light on the options required by everyone interested in carpentry.
Cut Like a Pro with a Circular Saw
The circular saw is needed by those interested in carpentry, as well as the individuals who plan to do finer and more intricate woodworking projects.
Of all woodworking tools, this is the one that's probably most versatile, especially when a handheld circular saw is being considered. The accuracy level is very high, even in the case of a carpenter who doesn't have a lot of experience. A handheld saw is also ideal for the projects that can't be tackled through the use of a table saw (like cutting fiberboard, for example).
Circular saws are particularly beneficial for rough dimensioning, cross-cutting and edge straightening.
Drilling Power: Modern Tools Pay Off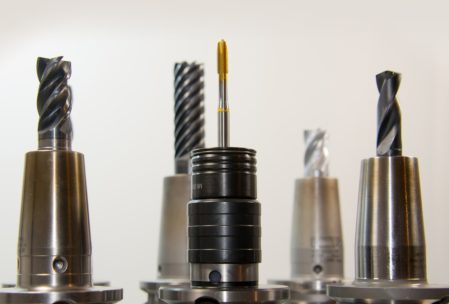 The power drill is the next tool on the list of the top 7 essential woodworking tools for beginner carpenters.
You need both a good power drill and all of the bits that could potentially come in handy during your carpentry endeavors.
Whether you go cordless or you choose a corded drill is entirely up to you. Some find the cordless drill to be more practical because it will allow the carpenter to move around freely. This convenience, however, could come with a power compromise and the need to have a couple of spare batteries available and charged at all times.
As a beginner, you may also want to opt for a cordless drill because it's less expensive. As you gain a better idea about woodworking and whether you're going to do it frequently, you can invest in something a bit more advanced.
The Classics are Also Important: Handsaws
Power tools are absolutely great but a beginner carpenter will also need a couple of old-school options.
Handsaws rank among the biggest essentials. They are used for rough dimensioning and there are two primary options – rip and cross cut panel saws. Learning how to use a handsaw is relatively easy, once you understand the main differences between the varieties. A rip saw cuts along the grain in a manner similar to a chisel while the cross cut saw is more like a knife in terms of final outcome.
Apart from the standard panel saws, you may also want to invest in back saws. These are required for finer work and they allow for a much higher level of accuracy. The main varieties are dovetail, carcass and tenon saws.
An Electrical Sander: Making it Smooth and Perfect
A sander is a power tool that can get the job faster than sanding paper and it also allows for much more versatility in terms of finishes.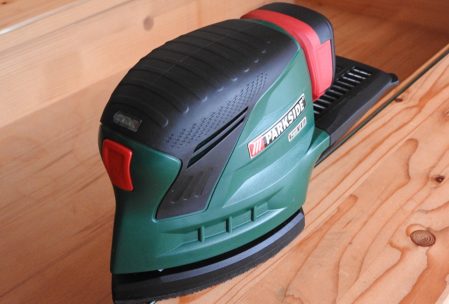 An orbital sander, for example, uses discs and it sands in patterns (unless it's a random sander). Beginners can choose between both of these possibilities. The random sander comes with the benefit of a reduced risk of marks appearing on a certain part of the board because of excessive sanding in one spot.
The third variety out there is the belt sander. A belt sander is great for smoothing large flat surfaces. It's a heavy tool that comes with a lot of force, which is why it can be great for tougher jobs.
When shopping for an electrical sander, look for a tool that has a dust collection bag. This way, the final outcome will be a lot cleaner.
Every Carpenter Needs a Chisel Set (Yes, Even the Modern Ones!)
As far as tools for woodworking are concerned, this is another old-school essential.
Even the most modern of carpenters and woodworking professionals/hobbyists need a good, old chisel set.
There's no need for an extensive explanation but chisels are required when getting started with woodworking. A good set will usually consist of anywhere between five and seven pieces. More expensive chisels sets are the bevel edge variety. Beginners can also find good chisels with plastic handles that are ideal for the first few projects.
Back to the Future: Is a Block Plane Essential?
Block planes are so important that traditional carpenters will never go anywhere without them.
A block plane is often overlooked by hobbyists, regardless of the fact that it can be used for chamfering, cornering, smoothing away machine marks left by a saw, easing edges and tackling end grain cuts.
At the same time, the use of a block plane is very simple, even instinctive. It's a compact tool that can be taken everywhere. Old-school varieties were made of wood but there are high quality, very durable metal block planes today.
The More Versatile Tool of Them All: The Jigsaw
The final entry in the list of woodworking tools is the electrical jigsaw.
A jigsaw is great for cutting both curved and circular patterns. Jigsaws can also cut straight lines and just about everyone can handle them, regardless of experience level.
One other benefit is that the jigsaw can cut a lot faster than the handheld circular saw. They're perfect for small workshops and other tiny places in which hobbyists are likely to practice the new craft. A final amazing advantage is that unlike other saw varieties, this one can begin cutting in the middle of the board.